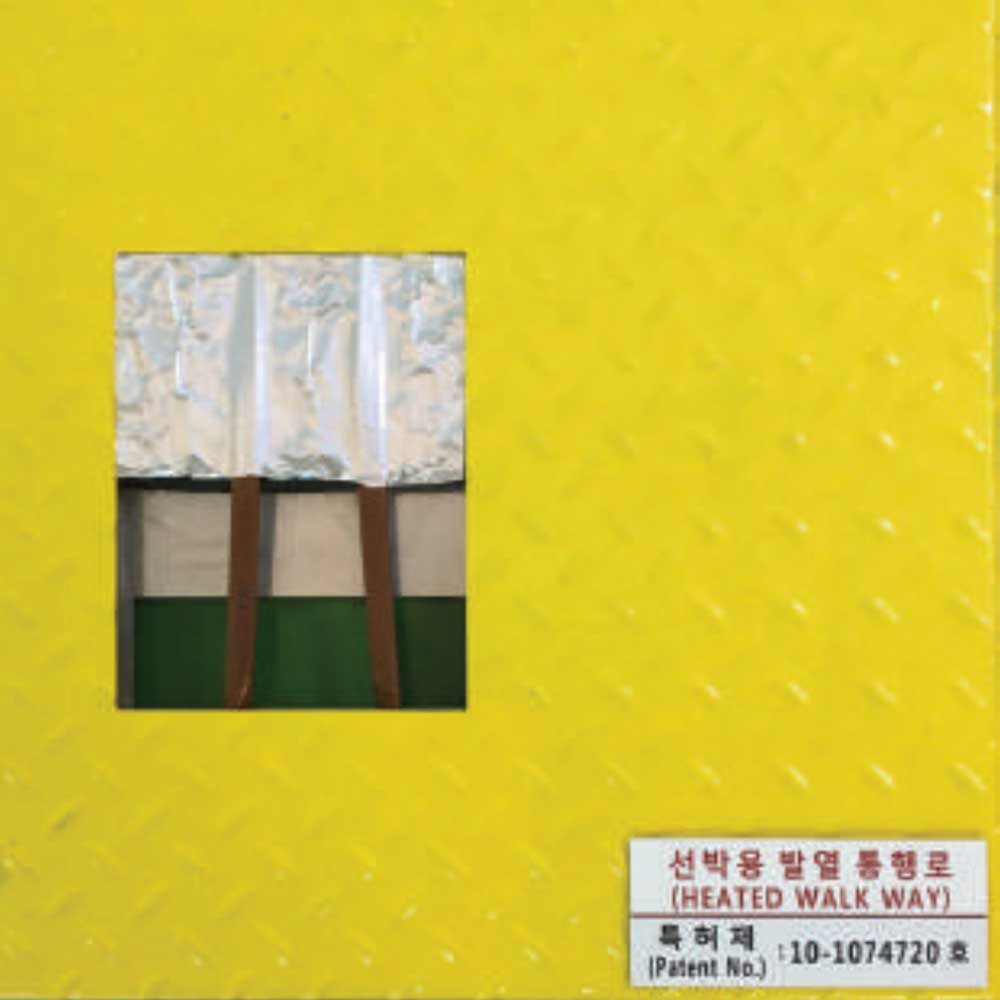 Upper-Deck Type
Patent No. 10-1074720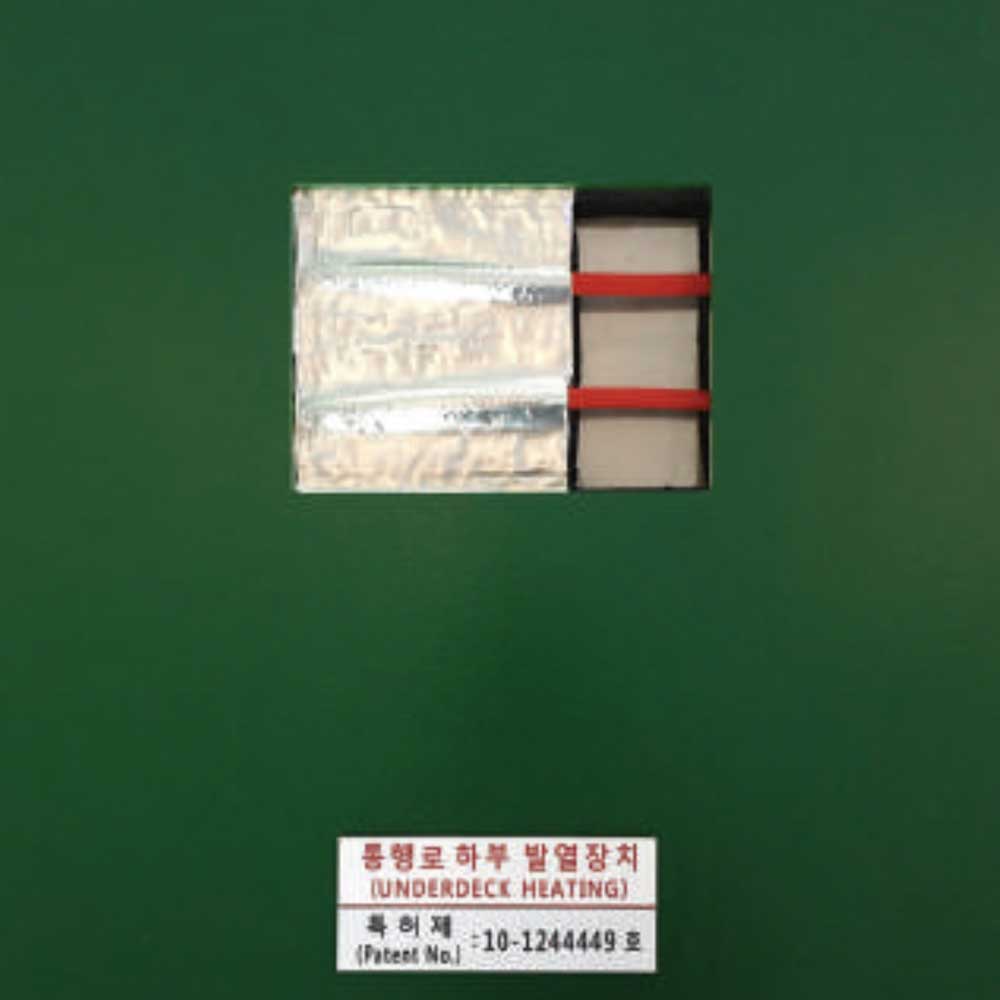 Under-Deck Type
Patent No. 10-1244449
For the purpose of winterization, applicable to the deck of ships or offshore facilities, EnAi PAD™ is one of Anti-Icing / De-Icing systems to protect crew from safety accidents by preventing the surface of walkways exposed to cold climate from freezing.
Self-regulating heating cables and additional insulation blocks are applied to this system, which maximize the thermal efficiency and minimize the heat losses.
It is also applicable to the work space or folk-lift operating area on which heavy equipment or machineries operate.
The under-deck type EnAi PAD™ is installed under the deck for the prevention of freezing on the passage, escape route or deck platform. If the installation of the upper type causes problems or is interfered with deck equipment or machinery, under-deck type is recommended.
Anti-Slip (Checkered Plate)
Weight and Impact Resistance: Complying with rules & regulations
Light Weight: Lighter than concrete and epoxy
Easy Maintenance: Cost reduction for repair & replacement
Experience based design and installation
Satisfying NORSOK regulations
Different types for different environments
Easy installation and maintenance (cost and man-hour reduction)
Escape Route
Muster Station
Rescue Zone
Marine & Topside Deck
Helideck Access
Drilling Floor
Moon Pool Area
Application
SUS-23mm
(1000mm x 1000mm)
SUS-40mm
(1000mm x 1000mm)
SUS-45mm
(1000mm x 1000mm)
Type of Cables
Self-Regulating Heating Cable
Supply Voltage
208V ~ 277V (Standard : 230Vac)
Rated output based on temperature of the surroundings(w/m)
10℃
47
33
47
33
47
-10℃
-
-
-
-
-
-20℃
-
-
-
-
-
-30℃
-
-
-
-
-
-40℃
-
-
-
-
-